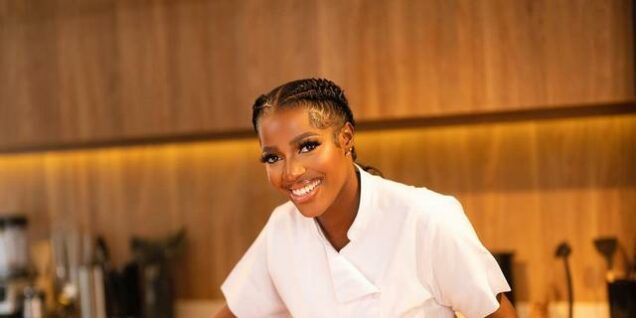 It's Day 3 of Chef Hilda Baci Bassey's attempt to break the existing record for the Guinness Books of Record World's longest cooking marathon.
The Multi- talented Tv producer, Actress and Foodpreneur started her 4-day cooking marathon challenge on the 11th of May and she is now on day 3 fast approaching the finish line.
The event which is holding at Amore Gardens in Lekki, Lagos, seeks to showcase Hilda's culinary skills using various local and intercontinental recipes to put Nigeria on the global culinary map of the World.
The Cook-a-thon is headline sponsored by GB Food, makers of Gino tomato paste, Ginomax and Bama. Other sponsors include Woodscope, Amore Gardens, Vendease, AfriGlobal, Uber, Arla Foods, CWAY, Filmhouse, ORIKI, and PowerOil.
Friends and fellow influencers like Enioluwa, Seyi Awolowo, Elozonam and other influencer are also cheering her on at the venue while others drum support for her across various social media channels.